UHMWPE Rescue Rope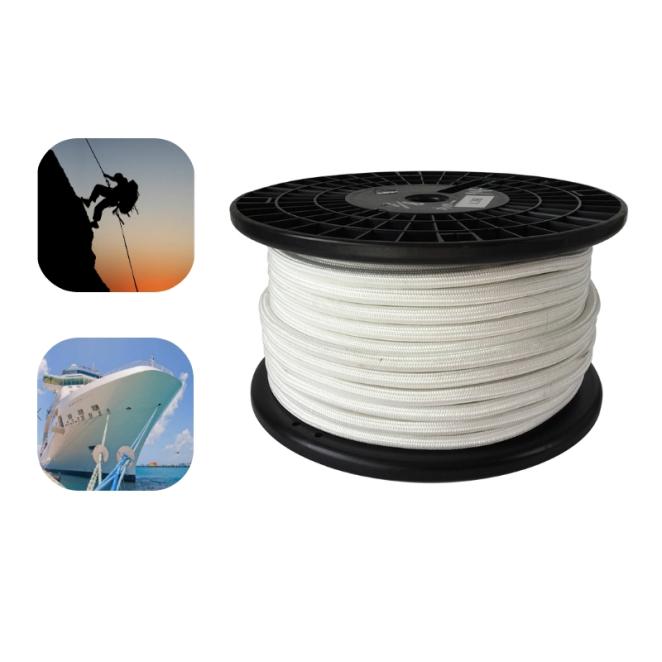 Features:
1. The strength of the rope is about 40% higher than that of Aramid fiber rope, twice higher than that of carbon fiber, which is the highest strength fiber rope in the world;
2. Low density: 0.96, lighter than water;
3. Cutting resistance, average thermal stability, when ≥ 145 ° C ,it will melt;
4. The surface is smooth, the friction coefficient is low, and it is not easy to fluff;
5. Elongation at break: 3.5%, better bending fatigue than Aramid;
6. Strong corrosion resistance;
7. Outstanding radiation resistance, stable under UV
Outstanding functions:
Duration, Cutting Resistant, Acid and Alkali resistant, UV Resistant, Strong Tensile Force, Low Elongation, Light Specific Gravity, Smooth Surface
Picture:
Application:
It is widely used in many fields such as sea rescue rope for throwing, throwing rope and other engineering sling cables, rope for entertainment, paragliding rope, fish gun rope, kite rope, safety protection rope, throwing rope, aviation, aerospace parachute rope, navigation, electronics, shipbuilding, building materials, sports river pulling and transportation hoisting rope, etc.