Steel Anti Skid Plate , Mesh Metal Sheet For Car Washing Shop And Road Drainage

Steel plate is a general designation, mainly subdivided into platform aisle steel grating, steel stair step plate, ditch CMC cover board, ceiling walls, tree pool cover, etc. Series of products.
According to the material, divided into carbon steel hot dip galvanized steel plate and stainless steel grid plate;
According to the purposes, divided into platform aisle steel grating, steel stair step plate, ditch CMC cover plate, tree pool cover, ceiling walls, etc;
According to the structure, divided into conventional steel grid board, plug steel grid plate, composite steel grid plate, Marine grille and other special steel plate.
Steel case board application has became more and more popular, gradually replace the traditional pattern plate and steel plate.Especially in the open air environment, steel grid plate accumulated snow and rain, dust, especially the advantages of more solid durable.
Material: Carbon Steel, SUS304/ 316/ 3003-H14/ 5052-H32 stainless steel plate, iron plate, galvanized plate, low carbon steel plate, aluminum plate, aluminum magnesium alloy plate, copper plate, titanium plate, nickel plate, etc.
Process: Shearing & bending → welding →Hot-dipped Galvanized→ molding.
Pitch:customized (refers to the distance between the center of holes adjacently)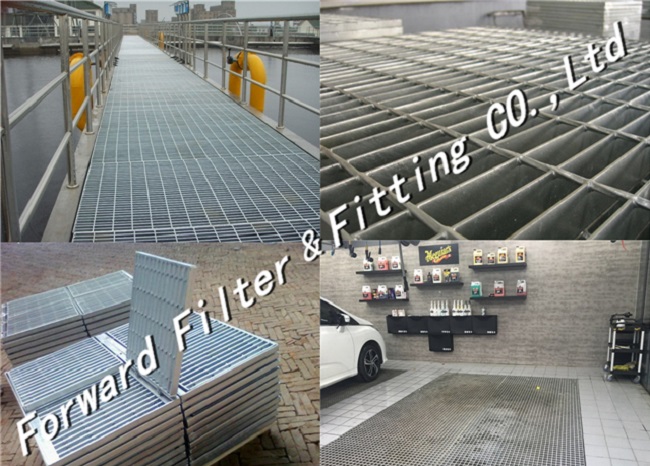 Margins: customized (refers to the blank space that surrounds the perforated area on a sheet)
Sheet Thickness: 0.6-20mm(Can be customized)
Standard type: 1m×6m(special sizes or American standard sizes are available).
Sheet Size: 1000 * 2000 mm, 1250 * 2500 mm, 1500 * 3000 mm sheets, 1000 mm * N m rolled plate. (Also can be customized)
Features: Light-weight, artistic and tasteful Corrosion-resistance, anti-skidding, beautiful apperance ,good sound - absorbing effect ,smooth surface ,aging - resistance.
Regular size( (Can be customized, We are the raw materials supplier and OEM supplier)
Series
Pitch of Bearing bar (mm)

Cross-bar
Pitch
(mm)

Specification of bearing bar load(width × thickness)(mm)
20×3
25×3
32×3
40×3
20×5
25×5
1
30
100
G203/30/100
G253/30/100
G323/30/100
G403/30/100
G205/30/100
G255/30/100
50
G203/30/50
G253/30/50
G323/30/50
G403/30/50
G205/30/50
G255/30/50
2
40
100
G203/40/100
G253/40/100
G323/40/100
G403/40/100
G205/40/100
G255/40/100
50
G203/40/50
G253/40/50
G323/40/50
G403/40/50
G205/40/50
G255/40/50
3
60
50
---
G253/60/50
G253/60/50
G403/60/50
G205/60/50
G255/60/50
Series
Pitch of Bearing bar
Cross-bar Pitch
Specification of bearing bar load(width × thickness)
32×5
40×5
45×5
50×5
55×5
60×5
1
30
100
G325/30/100
G405/30/100
G455/30/100
G505/30/100
G555/30/100
G605/30/100
50
G325/30/50
G405/30/50
G455/30/50
G505/30/50
G555/30/50
G605/30/50
2
40
100
G325/40/100
G405/40/100
G455/40/100
G505/40/100
G555/40/100
G605/40/100
50
G325/40/50
G405/40/50
G455/40/50
G505/40/50
G555/40/50
G605/40/50
3
60
50
G325/60/50
G405/60/50
G455/60/50
G505/60/50
G555/60/50
G605/60/50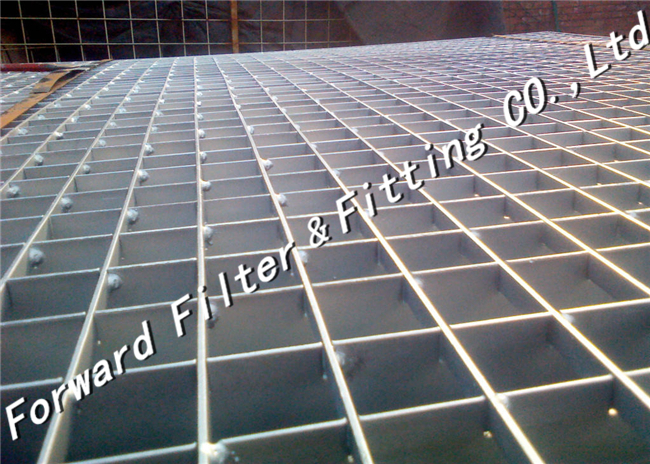 Uses:
(1) Apply to outdoor stairs in the plant and other industries
(2)mechanical and interior decoration of anti-skid.
(3) used as sound insulation of indoor construction, also used in HVAC of grain depot and mechanical protection & decoration industries ;
(4) used as filter in internal combustion engine of automobile ;
(5) used as comminuting screen , griddle and H screen for mine , pharmaceutical and food industries ;
(6) used as super grille , the food cover , fruit basket and compote ;
(7) used as goods shelf , exhibition stand and water strainer of football field , etc.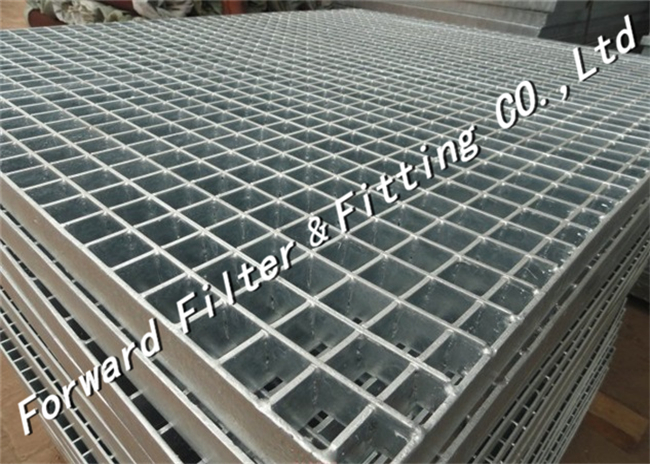 Note:

Free sample and special specifications are available on your request
"Quality first and reputation uppermost" is always our business policy since the establishing time. We aim to become a well-known enterprise in the export industry. "Honesty, innovation" is our philosophy and our goal is "pioneering and innovative, continuous improvement". Welcome to visit and guide our company, and sincerely look forward to cooperating with you to make common development!