Product Specification
Material:AISI 4145H, AISI 4145H Mod, AISI 4340, AISI 4140-4142 and Non-magnetic.
Size:Up to 36"
Type:
Stabilizer forging/blank, Reamer Forging
Integral Blade Stabilizer
Integral spiral stabilizer
Interchangeable sleeve stabilizer
Straight blade stabilize
All of the connections arestrictly in accordance withAPI Standard, which have stress relief groove and are cold rolled. The flank of thread is phosphatized or plated copper, coated with thread dope and equipped with thread protector. It is mainly the spiral blades (usually three blades, also can be four blades according to customers' requirements), which rub against the borehole wall. The working surface of the blade is hard faced. The hard facing types we can provide are HF1000, HF2000, HF3000, HF4000, HF5000, and HF6000. It is preferred operation that tungsten carbide inserts are cold inset into the working surface of blades including its bevels. Braze welding tungsten carbide grains are also adopted according to customers' requirements.
ALSO WE CAN SUPPLY DS-1 and NS-1 STANDARD STABILIZER
Package:metal frame
Inquiry and order should specify:
l Hole size and type of stabilizer( string or near bits)
2 Material (steel or Non Mag.)
3 OD and ID
4 Connections type and size
5 Fishing Neck OD and length
6 API stress relief groove
7 Open or tight design
8 Right or left hand spiral
9 Hard facing type
10 Float valve and hole
We also can make the Impact value under -20℃ (negative) low temperature according to the requirements of clients. The average impact value is about 30J.(This only for 4145H Mod.)
HF 1000
Crushed tungsten carbide held in a nickel bronze matrix. The3 mm grain size ensures greater concentration of carbidewhich is ideal for soft formation drilling.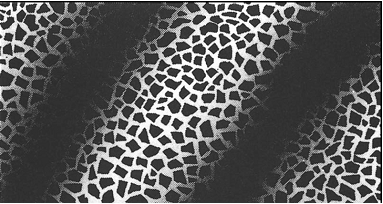 Sections through hardfacing.
HF 2000
Trapezoidal tungsten carbide inserts held in a sintered carbidenickel bronze matrix. This will give a greater depth of carbidecoverage – ideal for high deviation drillingin abrasiveformations.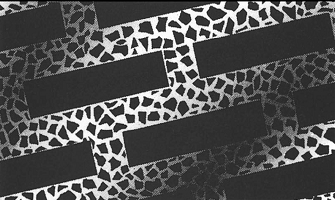 Sections through hardfacing.
HF 3000
Tungsten carbide inserts set in a powder spray deposit idealfor abrasive formations. 97% bonding guaranteed, certified byultrasonic report. Recommended for non- magnetic stabilizers.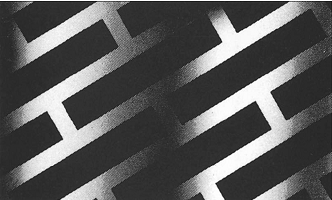 Sections through hardfacing.
HF 4000
Tungsten carbide inserts (button type). The inserts have beendeveloped to allow cold insertion and maintain close fit.Agreater concentration of inserts on the bottom third of the bladeand leading edge will increase surface contact to reduce wearin highly abrasive formations.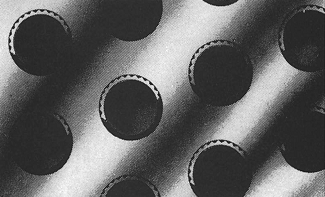 Sections through hardfacing.
HF 5000
This oxy-acetylene process applies tough molten carbideparticles of varying sizes held in a nickel chrome matrix whichprovides excellent bonding properties and greatesurface wearcharacteristics are achieved. Surface hardness levels over 40HRC. Idear for GEO-THERMAL applications over 350°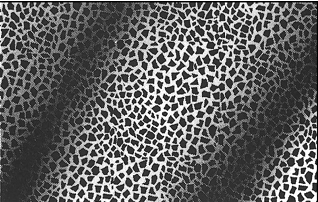 Sections through hardfacing.
HF 6000
This process is a highly automated way of applying hard faceand utilizes a combined arc/plasma stream on the work piecesurface. This results is low base metal dilution and a dense,uniform coating, the filling medium can be variety of hardfacingconsumables.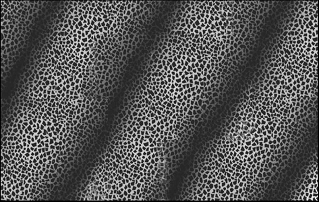 Company Profile
Shaanxi Senwell Drilling Equipment Co., Ltd. (SENWELL) is a comprehensive corporation, of which the business scope is manufacture, trade and sale. SENWELL is located in the center of the high development district which is in the east of Xi'an, Shaanxi Province. Supported by abundant technology resources of the high development district, our company is engaged in designing, researching & developing, testing and manufacturing oilfield equipment and providing relative services.
SENWELL's main products cover 220 types and more than 1000 specifications presently. Our business covers non-magnetic products, drilling stem tools, fishing tools, jarring tools, coring tools, cementing tools, milling tools, well head tools, accessory tools, downhole tools, oil mining equipment, drill equipment, well control systems and pipes.
Today, with strong technology and profuse experience, SENWELL not only provides a comprehensive range of oilfield tools, but also provides tools for machinery industry and has decades of production experience. Main products are sand casting, investment casting, forging, centrifugal casting and machining equipment.
We have a great deal of outstanding and seasoned employees. Relying on advanced equipment and techniques, with the scientific management theory and spirit of "seriously dealing with matters relating to works", we have established long-term cooperative relationships with more than a hundred famous and large manufacturers in China. Our company creates a steady-going and reliable environment for our product research, development and sale.
We are based on the tenet of "providing consistent high quality products and the best services to meet the strict needs of our customers; to create value for our customers and provide our customers with a return on their investment" and the business philosophy of "people-oriented, customer first and reliability first". Our products have been successfully exported to Europe, America, the Middle East, South Africa and Southeast Asia. In the international market, we have acquired an excellent reputation among the clients.
We welcome new and old customers from all over the world to contact us for future business relationships and achieving mutual success! To benefit from our strong OEM/ODM capabilities and considerate services, contact us today. We believe you will be better with our support!