Description
WELCOME TO SUNIU Electronic Co.,ltd
Thin Wall PTFE Tubing
Suniu Co.,Ltd is expert in the extrusion of PTFE tube. We offer a very comprehensive range of standard sizes to satisfy most needs, however, we can custom extrude PTFE tube to your own size specification should you have a special requirement.
PTFE Tubing Characteristics :
Ø Smooth Bore Thin Wall PTFE Tubing has the lowest coefficient of friction of all known solid materials.
Ø PTFE Tubing offers excellent chemical and electrical product protection.
Ø PTFE temperature range : -454° F (–270° C) to 500° F (260° C)
Ø Teflon PTFE Tubing offers superior release properties.
Ø USP Class VI approved & FDA compliant
Ø AWG Sizes : 0 Thru 32
Ø Commonly referred to as : Spaghetti Tubing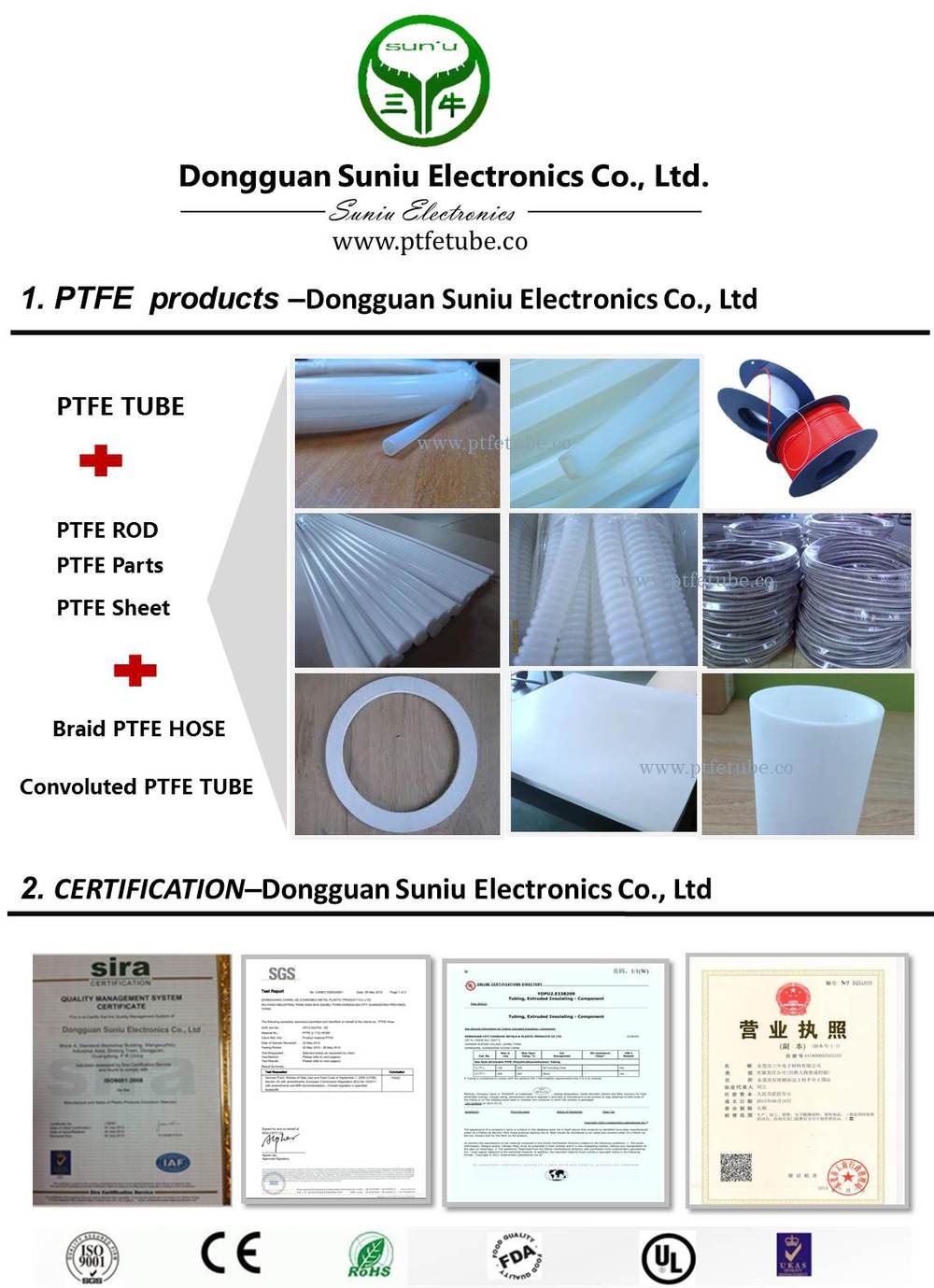 ---