H-beam is a kind of new economic construction steel whose section shape is economical and reasonable, with good mechanical properties, uniform extending on every direction of the cross section and small internal stress when rolling. Compared with ordinary I beam, it has the advantages of big section modulus, light weight and metal saving which can make the weight of building structure reduced 30-40%; And also because of its paralleled internal and external sides of the webs, right-angled edges, assembled and combined into components which in total can saving the workload of welding and riveting to 25%.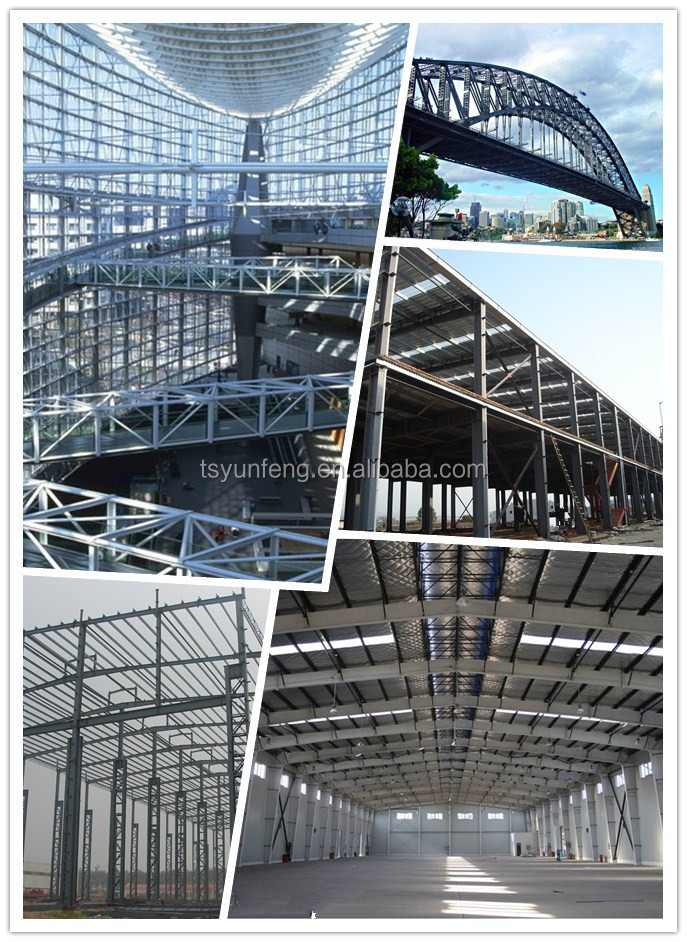 H beam is commonly used in large buildings (such as factories, high-rise buildings, etc.)which require large bearing capacity, good cross-section stability as well as bridges, ships, lifting and transportation machinery, equipment foundation, frame, foundation piles, etc.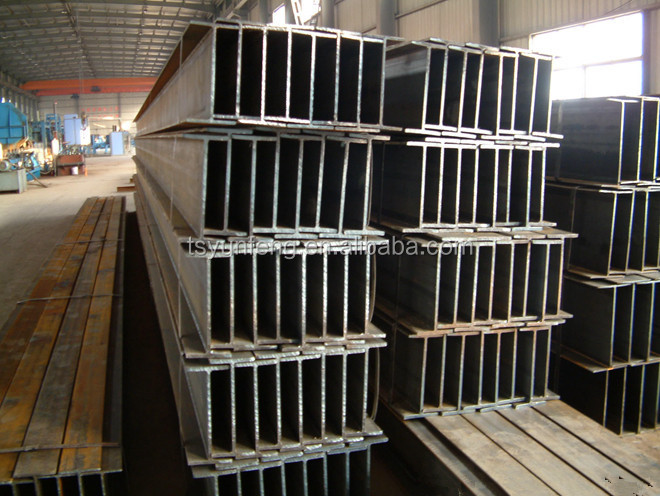 Classifications of H Beam
H-beam is divided into two types of hot-rolled H-beam and welded H beam and hot-rolled H-beam is divided into three types of wide flange H beam (HW), middle flange H-beam (HM) and narrow flange H beam (HN).
The flange width and height of HW is substantially equal, mainly used as steel core column in the reinforced concrete frame structure, also known as rigid steel column;
The flange height and width ratio of HM steel is approximately 1.33 ~ 1.75, mainly used as column in steel structure to withstand dynamic loads; for example: device platform;
The flange height and width ratio of HN steel is greater than or equal to 2, mainly used as beams; the usage of I beam is equivalent to HN steel;
Main materials of H-beam are Q235B, SM490, SS400, Q235B, Q345, Q345B and so on.
Specifications of H Beam